SOLAR INVERTERS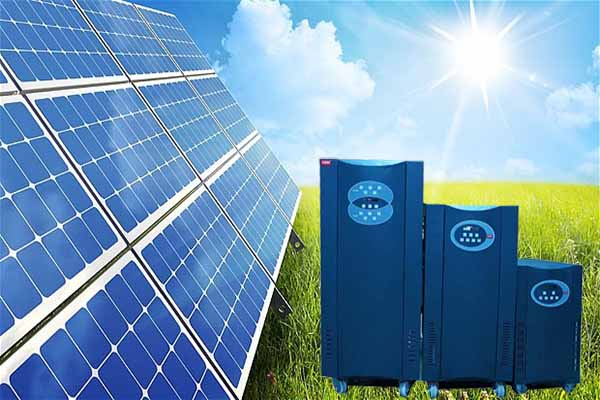 The sun is an eternal source of energy and today solar power can be an independent and reliable power source for locations with frequent power cuts, where previously people have depended on a Home Inverter/UPS or a diesel generator for power back-up. With solar power we can all enjoy the abundant...
SOLAR POWER PACK
MPPT CHARGE CONTROLLER
A solar inverter is a piece of the solar energy puzzle. Its purpose is to change the direct current (DC) electricity that is generated from a photovoltaic panel into an alternating current (AC) that can be used by in-home appliances and the community electricity grid. Because all photovoltaic panels produce electricity in DC, an inverter is required for all solar power systems to make the electricity usable.
One of the biggest issues of a solar power system is efficiency. We use special techniques to draw more power from same panel ,thus reducing panel size and battery size. It will help us to reduces over all system cost.
FEATURES
DSP / Micro-controller Based
Compact and portable
Pollution free
Silent
Maintenance free
In built three stage intelligent solar charger
Option for true sine wave or modified sine wave
Hybrid inverter (Dual charger - AC MAIN OR SOLAR WHICH IS AVAILABLE)
Efficiency more than 90%
PWM Charging with temperature compensation
With built in battery saver to increase battery life
Dusk / Dawn feature to improve efficiency
Reduced overall system cost
Protection- Deep discharged battery, Overload, Short circuit, Over charging
Indication- Load, Low battery, Charging, Charged, Over Load, Fault
Application
Home
Office
Farm Houses
Remote Location
Villages
Hospitals